Look. Lingerie is personal and we're not going to be able to give you a list of exactly what to buy. You know what you like, what your partner likes, and different pieces are going to look different on different body types. We've started a list of some well-reviewed, popular and nice looking pieces to get you started. The BEST? Maybe not. But, we recommend that you use this as a starting point and shop around on the sites that sell these items.
Remember, you don't have to buy only one! Surely your partner wouldn't mind an outfit change or few. Have fun, and happy Valentines Day!
#1 – Wicked Cutout Teddy from Victoria's Secret ($74.50)
This is a sheer teddy with pretty lace. The signature "Wicked" cup is an innovative sling that provides push-up without padding. Available in 5 colors. Sizes range from XXS-XXL and it has adjustable straps.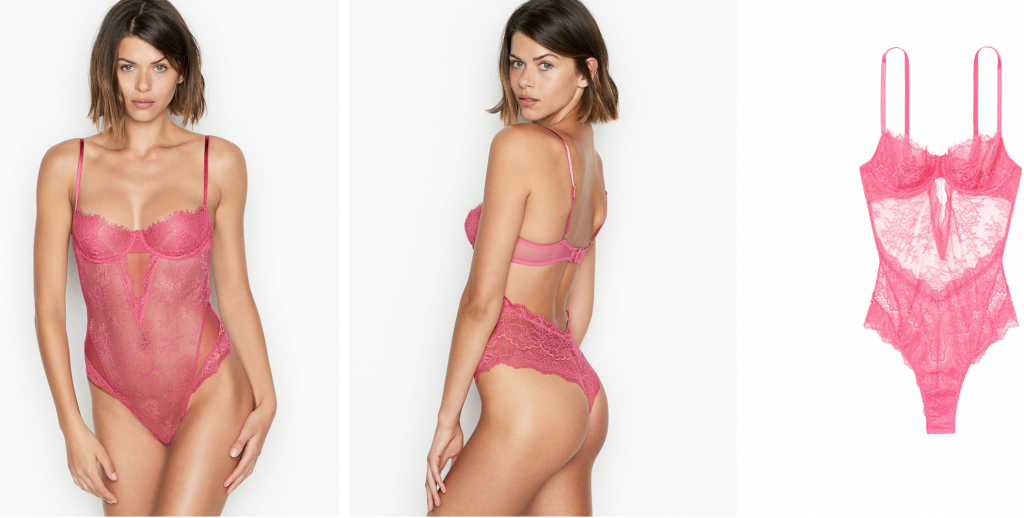 #2 – Pink Satin Bustier from Victoria's Secret ($79.50)
This is a structured one-piece that hugs you in all the right places. It has unlined, underwire cups and included a thong. Available in Rose Tan and Black. Sizes range from XS-XL.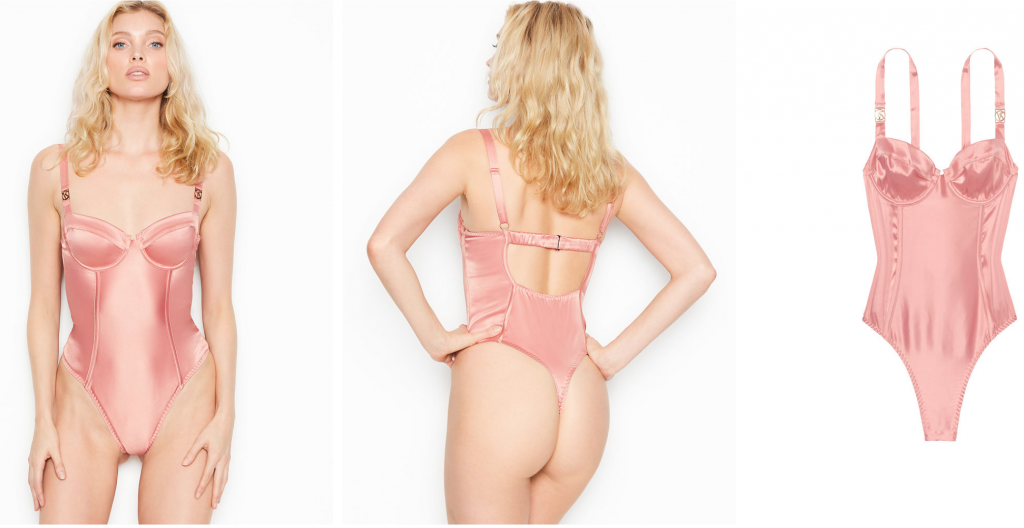 #3 – Dreamgirl Fringe Chemise Set from Bare Necessities ($43)
This is a very unique piece and the reviews are great, but do mention being careful to not tangle up the fringe. Available in S-XL.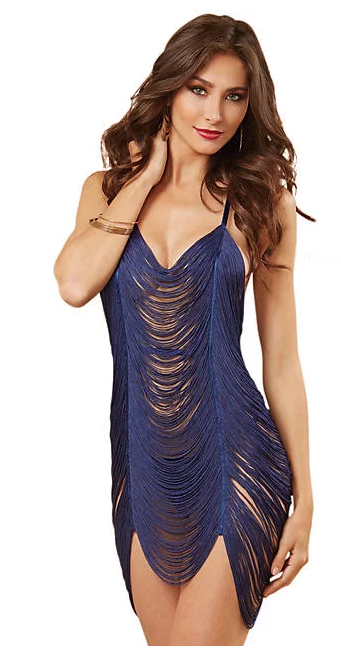 #4 – Aphra Bralette from BHLDN ($55)
Delicate and romantic. Available in S-L.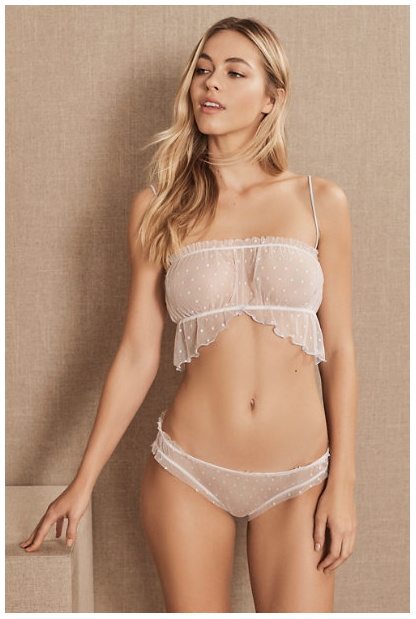 #5 – Hanky Panky After Midnight Wink Plaything Bodysuit from Shopbop ($135)
This cheeky piece is made from delicate lace. A ruffle accents the waste and ribbon straps tie behid the neck. Available XS-L.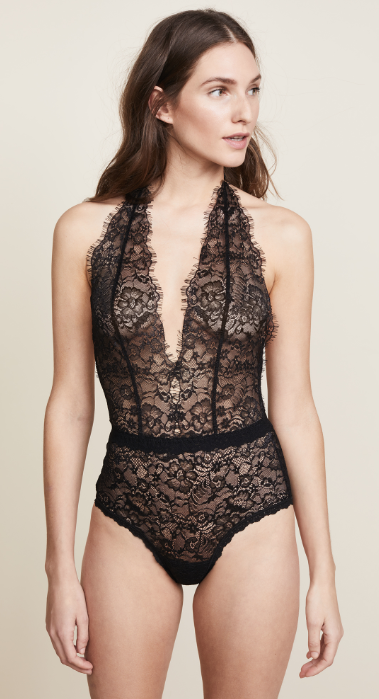 #6 – Hollywood Dream Halter Corset from Fredericks of Hollywood ($69.50, on sale $31.97)
This is a very popular item on Fredericks of Hollywood, and a good corset always looks awesome! If this isn't for you, there is lots more to look at on their web site.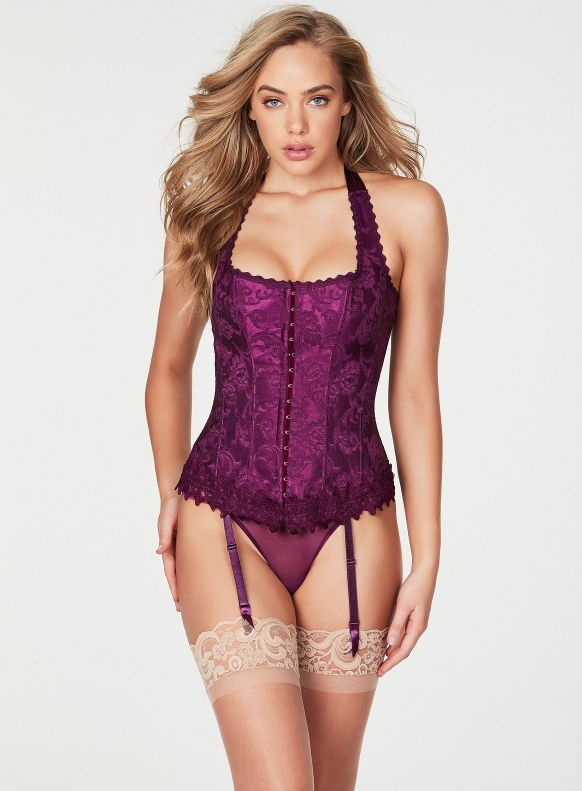 #7 – A Haul of Many Fun Items From Yandy (not expensive)
Yandy is where you'll find the more daring, risque and sexy outfits. So why not buy a few hot pieces and have some fun?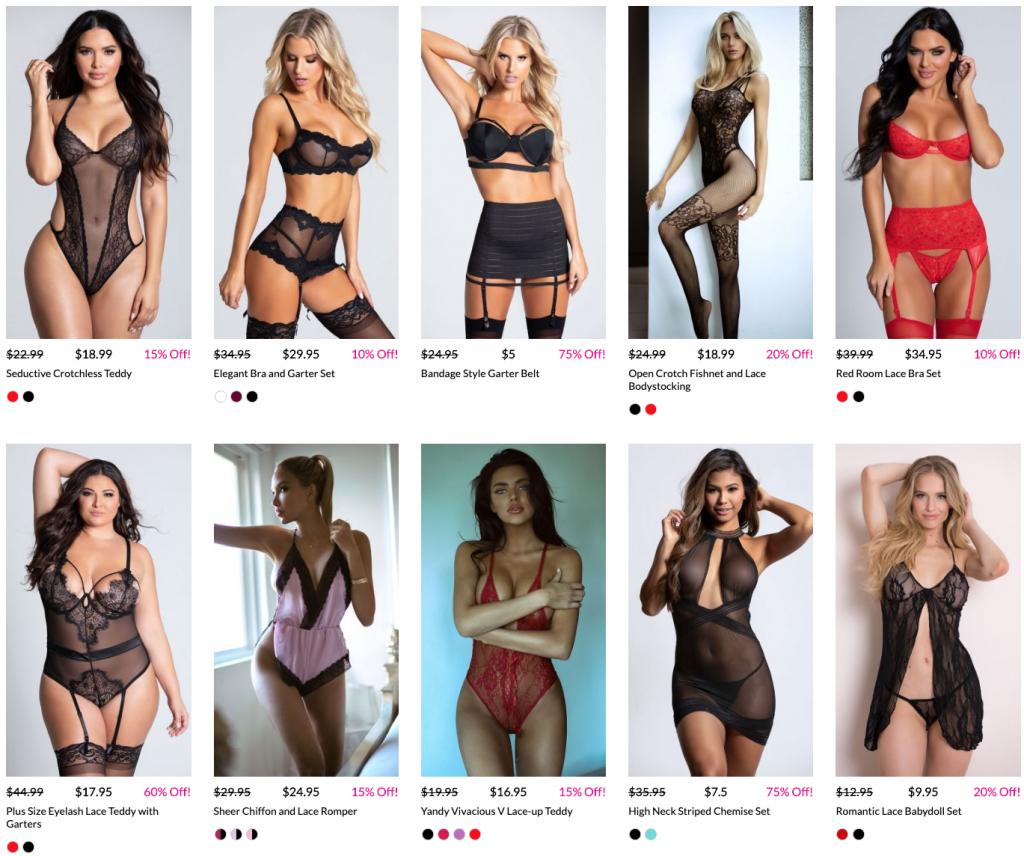 #8 – Garmol One Piece Fishnet Teddy Mesh Babydoll from Amazon ($16.89)
This has 2512 ratings and an average 4 1/2 star review, so there are lots of reviews to read and learn from. It comes in six colors and sizes range from S-XXXL.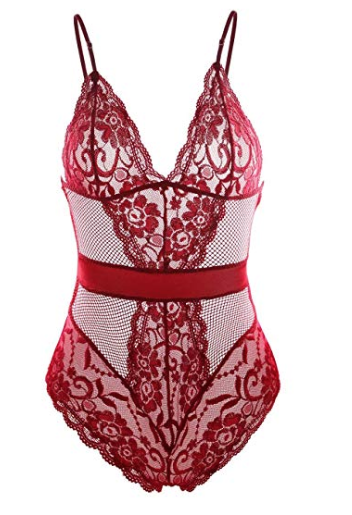 #9 – Brescia Unlined from Adore Me ($24.95)
This is a best seller from Adore Me, but they have so many fine pieces to choose from. Signing up for VIP Membership means discount lingerie every month, and makes a great gift.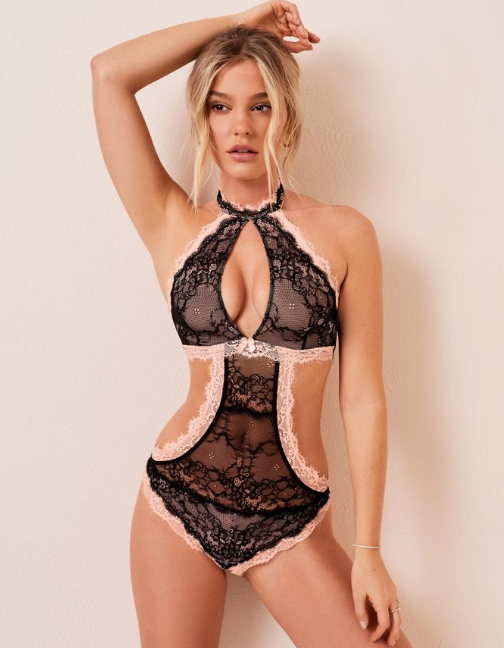 #10 – Four Piece Lingerie Set from Amazon ($30.99)
In this four piece set, you get matching panties, bra, garter belt and thigh-highs. The red choker shown in the picture is not included, but similar styles can be found on Amazon like this red lace choker for $13.99.
It's available in band sizes 32-40, cup sizes A-D, and in black, white and red.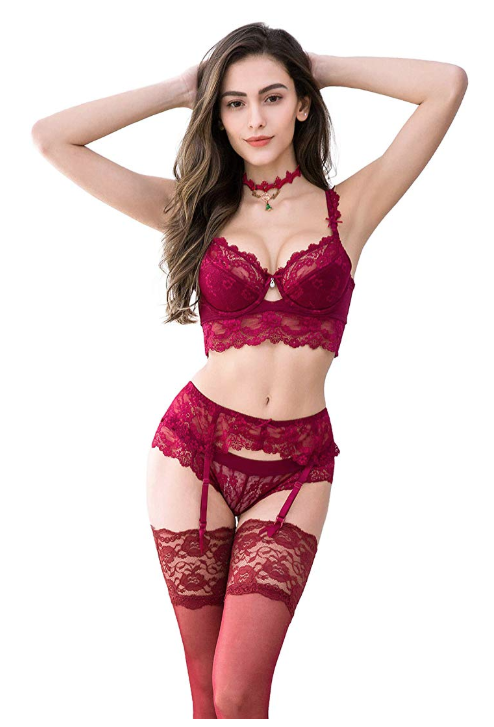 #11 – Floral Embroidery Mesh Underwire Teddy Bodysuit from Shein ($10.00)
This is one of many beautiful pieces in this price range from Shein, and it is worth browsing for your favorites.